News
Together with 60 other italian companies, "Co2alizione Italia" for climate neutrality
June 28, 2022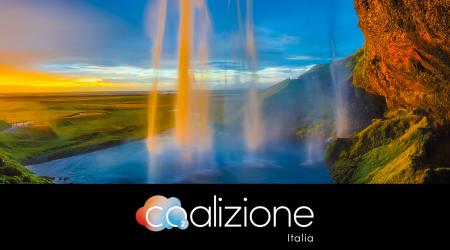 Through an amendment to the Bylaws, Pattern Group formally undertakes to rise to the challenge launched by the European Union to limit global warming.
Rome, June 15, 2022 - Pattern formally undertakes to achieve climate neutrality by creating "CO2alizione Italia", a group of companies engaged in the gradual evolution of their business model towards a zero climate-altering gas emissions economy.
During today's press meeting held in Rome, the formal commitment by Pattern Group was announced to integrate the climate neutrality target into the Bylaws, as a strategic and fundamental aim to be pursued over time: the goal is to contribute to the achievement of the target set by the European Union of pursuing climate neutrality by 2050, to limit global warming and contribute to the achievement of the targets of the Paris Agreement.
Luca Sburlati, CEO of the Pattern Group, who attended the press event organized at the Associazione Civita in Piazza Venezia in Rome for the launch of "Co2alizione Italia", commented: "Together with the founders and majority shareholders of Pattern, Fulvio Botto and Franco Martorella, we strongly believe that there is an urgent need to act throughout the entire supply chain to limit the effects of climate change. We need to initiate a radical change in our habits and our production and consumption models towards a zero emissions system, which, in order to be implemented, requires - first of all - an acceptance of responsibility by companies, which includes annual reporting, an improvement plan and a fully transparent certification of results. This is why Pattern has included the "CO2alizione Italia" project as a fundamental step in its ESG path towards zero emissions, a new path that we hope all Italian companies will embrace".