News
Pattern joins the first italian round of "Accelerator Target Gender Equality"
July 11, 2022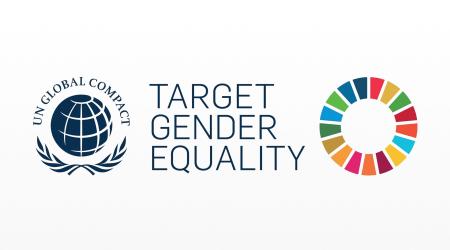 Pattern is pleased to share that it has confirmed its participation in the 1st Italian round of the Accelerator Target Gender Equality (TGE) path of UN Global Compact Network Italia and the signing, by Luca Sburlati, of the "CEO Statement of Support for the Women's Empowerment Principles".
The Target Gender Equality program is an accelerator tool available to those companies participating in the UN Global Compact, aimed at encouraging the implementation of the Women's Empowerment Principles and strengthening their contribution to the achievement of the Sustainable Development Goal (SDG) 5.5, which requires full participation of women and equal leadership opportunities by 2030.
Female participation is not only a fundamental human right, but it is essential for corporate performance. The Target Gender Equality program supports companies in finding these opportunities and being consistent with their responsibilities by setting and achieving ambitious goals for female leadership.
In this nine-month course, companies will participate in facilitated performance analysis, capacity building workshops, peer-to-peer training and multi-stakeholder dialogues. All this helps companies to set ambitious goals for leadership and representation of women in the company. It also helps review existing goals and develop reliable action plans along with ways to implement them. While the ultimate goal is to achieve gender balance in the company - even at the highest management levels, such as on the board of directors - the program takes a holistic approach, recognizing the need to break down numerous barriers to level out the field of play, and helps companies understand what policies, practices and actions are necessary to promote and achieve gender equality.