News
Pattern is included in the catalog of training experiences of excellence 2022 of Fondirigenti
April 05, 2023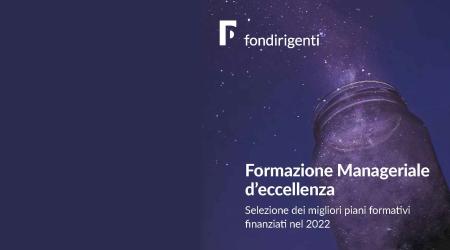 A SELECTION OF THE BEST TRAINING PLANS CREATED BY COMPANIES IN 2022
Pattern chooses to face market changes starting from the upskilling of management, for this reason it has decided to participate in the "Formazione Manageriale d'Eccellenza" plan promoted by Confindustria and Federmanager, focusing specifically on the issue of Digital Transition.
A training plan that includes a total of 2,368 approved and funded plans for over 27.3 million euros, which involved 2,745 Italian companies in almost 290,000 hours of training for 12,214 executives.
It is possible to download at this link the selection of the best corporate training plans, including the one of Pattern.