News
Pattern disposes of Turin plant business unit dedicated to its long-standing uk client Burberry and announces building of new headquarters in Turin
March 28, 2023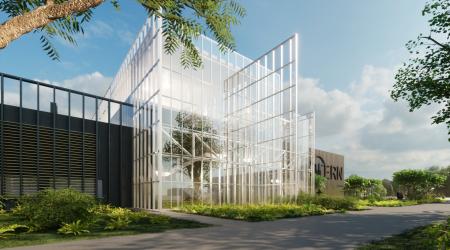 The Group confirms strong revenue performance +57% at 31st december 2022 and reaches €109 million in revenue
Pattern announces the signing of a binding framework agreement on the disposal to Burberry of the Turin plant's business unit dedicated to the engineering and production of Burberry products. The operation doesn't involve any other company of the Group.

In the words of Luca Sburlati, along with Francesco Martorella and Fulvio Botto: "This is a very important milestone for our territory, the people and our company, from which a Technical Outerwear Hub  for the leading British luxury brand was born today. Pattern disposes of the part dedicated to its long-standing client Burberry in order to build the Group's new headquarters in Turin over the next 24 months and have the resources to continue along the path of full industrial growth with increasing effectiveness, and to invest in the Italian territory".

Following a path of growth through acquisitions, resulting today in 12 companies located in 7 Italian regions, Pattern raises the resources to continue on its path of industrial growth with greater strength.

A strategy that also helps confirm Piedmont's role as a region of clothing excellence. The deal with Burberry allows, in fact, for the creation of a Technical Outerwear Hub in Piedmont, complementing the finest fabric district of Biella and Novara of ready-to-wear production for the top luxury brands.

Once the Transaction is completed, the Company will have further financial resources, which its Management intends to allocate to continue to grow the Group, including through further M&As, to improve its NFP and build the new Turin headquarters, as well as for an extraordinary dividend distribution subject to shareholders' approval.
Draft Financial Statements and  Consolidated Financial Statements at 31 December 2022
Pattern Board of Directors approves draft financial statements and consolidated financial statements at 31 December 2022 highlighting:
Revenue from sales: € 109.2 million (€ 69.5 million) +57.1%
EBITDA: € 11.1 million (€ 7.7 million) +44.6%